The Harris Center has launched an initiative to protect the Granite Lake Headwaters property, a 515-acre parcel located in the highlands of Stoddard. This property contains two headwater streams that emerge from the steep slopes of Fletcher Hill before flowing under Route 9, into Nye Meadow, and on to Granite Lake in Stoddard and Nelson.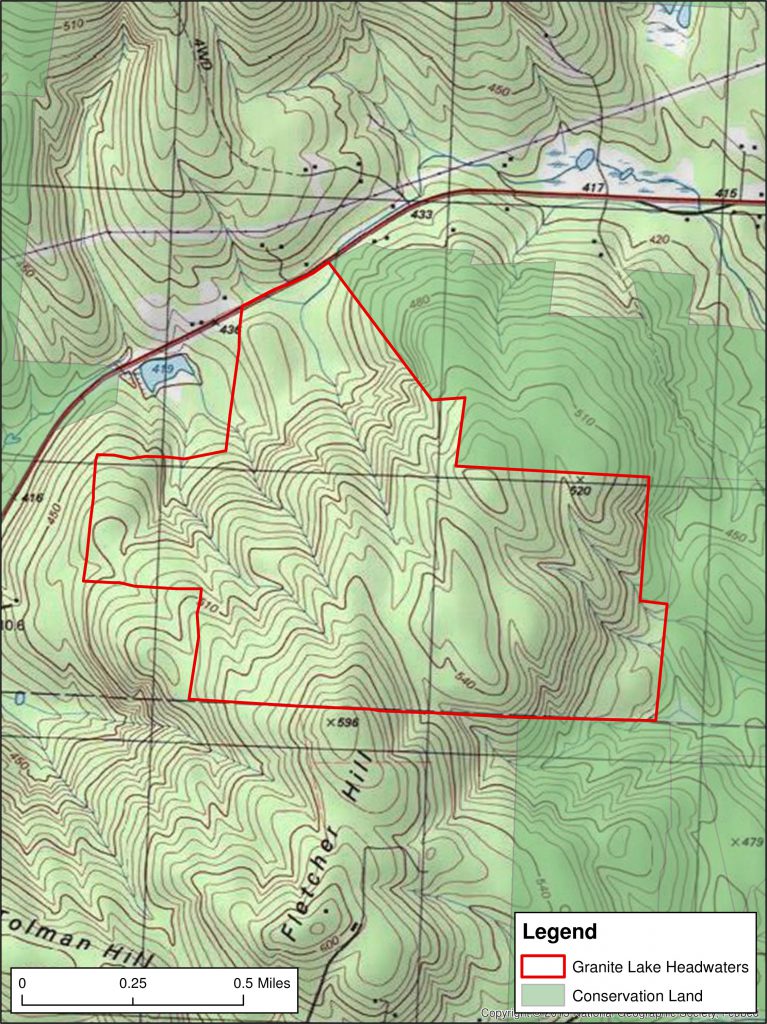 To read more details about this project to protect an important body of water for Cheshire County, please visit the Harris Center for Conservation Education's website.
To make a tax-deductible contribution in support of this project, select "Granite Lake Headwaters Protection Fund" as the program for your online donation.
You can also make a donation by printing out this form and mailing it into the Harris Center with the instructions on the second page.